So I've changed the aims of my little breeding project I've had going for a while. Before I was focusing on both chocolate tan & black tan banded merles, but as luck would have it I obtained a fluke-colored doe from a friend who had gotten mice from me and bred them. This doe was PEW colored (though I am unsure of her exact genotype) but carried merle genes. I bred her into my black & chocolate mice and next thing I knew, I had both champagne tan and dove tan merles! Anyways, now I am working on those in both banded and unmarked, and this is my very first litter of entirely pink eyed (PE) mice!

There are 3 does and 1 buck. One doe is champagne tan banded merle, another just champagne tan merle, the other a strange silvery color. I am undecided if she is dove, or silver, or some other random color just now popping up. The buck looks to be a dove tan merle.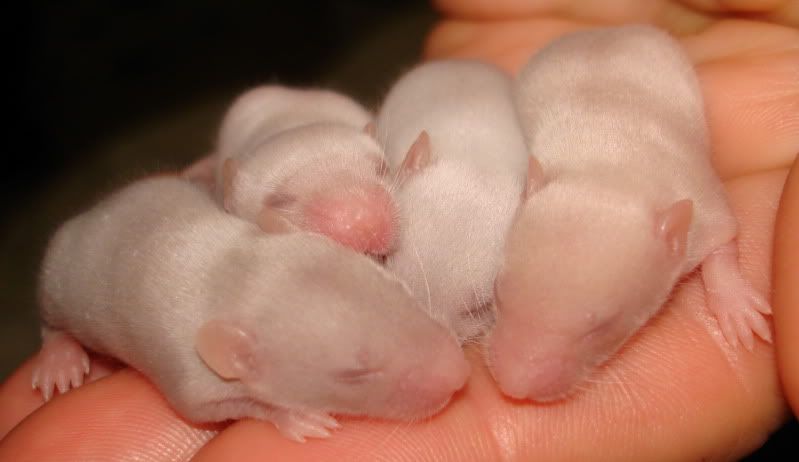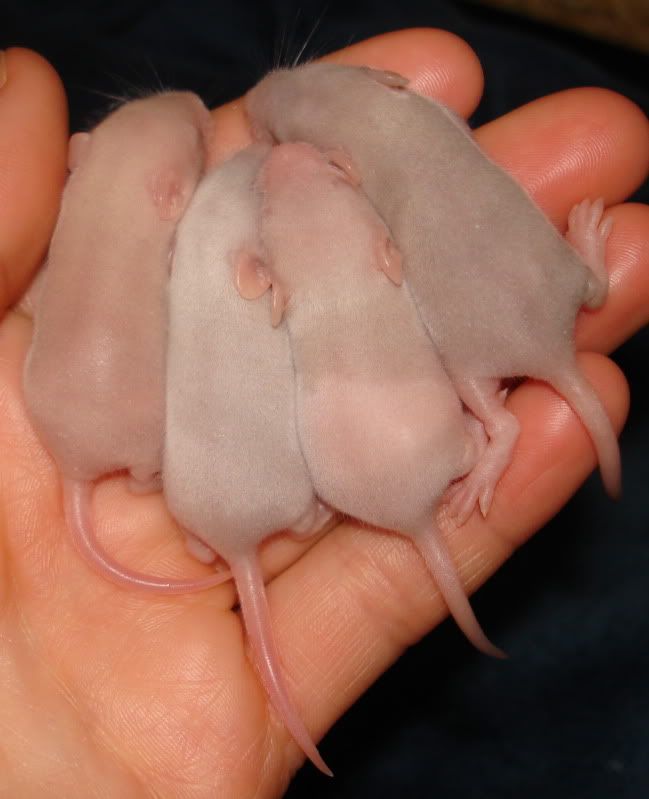 Champagne, weird silvery one, champagne banded, dove.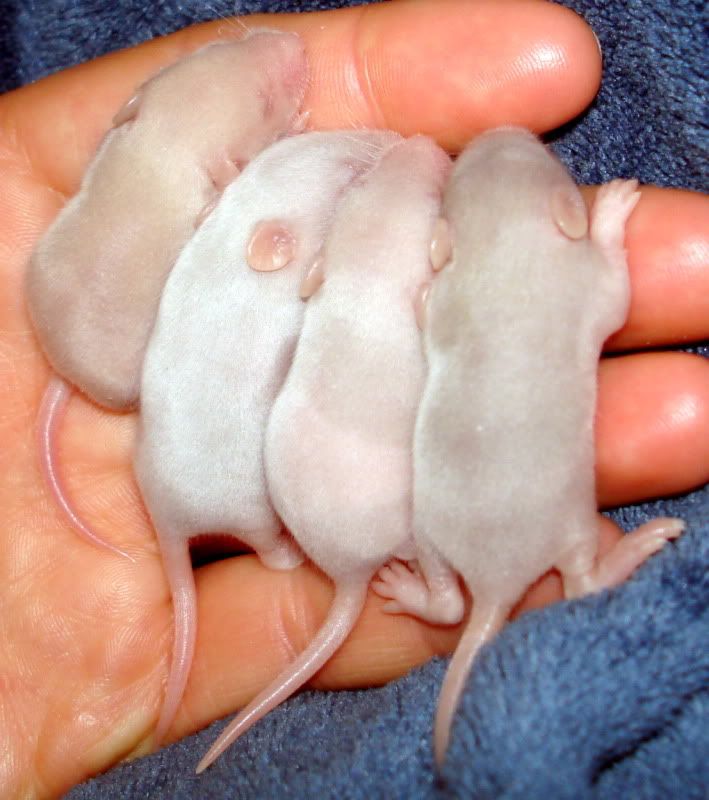 A better look at the silvery doe's color. I know this picture makes her look satin but she really isn't.



You can barely see her band! =)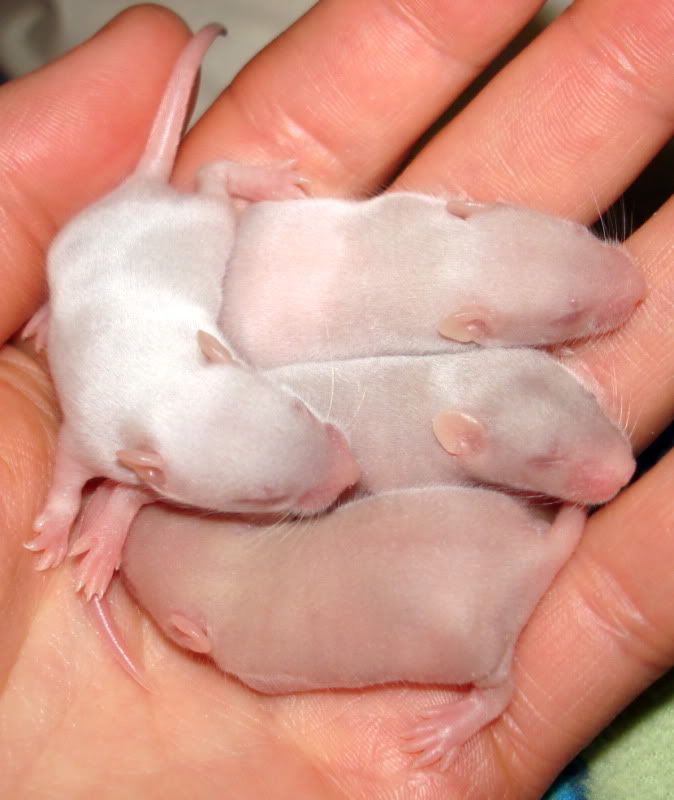 x-posted, sorry if you see it a few times.